Problem
I need to measure my pet to ensure he'll fit.
Solution
The important measurements to consider when deciding on the right pet door for your pet are from the nape of his neck through to the top of his elbow and then width of shoulders.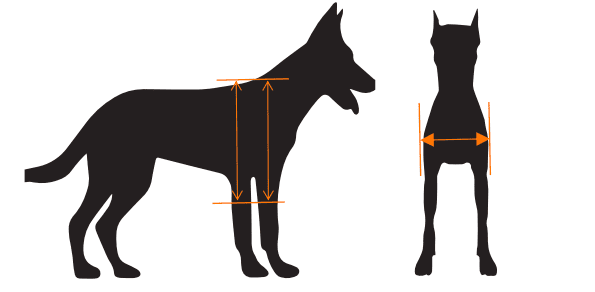 There are a few ways to do this:
Find a ruler or measuring tape and have someone distract your pet with some food to get them to stand still for you.
Try leaving your sliding door ajar and have your pet walk through with the minimum space between the door frame and the door. It's an easy way to get the minimum width you'll need.
Use a cardboard cut out of the pet door opening sizes then see if your pet will walk through it.
Please allow a minimum 70mm (7cm) from the base of the pet door opening to the bottom of the glass. It's the minimum requirement to ensure the glass structure is not compromised through the heat toughening process.